Donate to our Kitchen Campaign Today and change lives!
The effects of food insecurity and bad eating habits can last a lifetime, which is why this campaign is about more than a new kitchen.
It will not only allow us to feed our children but also put fresh skills on the menu with hands-on learning about food and nutrition.  Every donation, big or small, gets us closer to our goal of raising $300,000.
Let's put potential on the menu for more of Greater Moncton's children.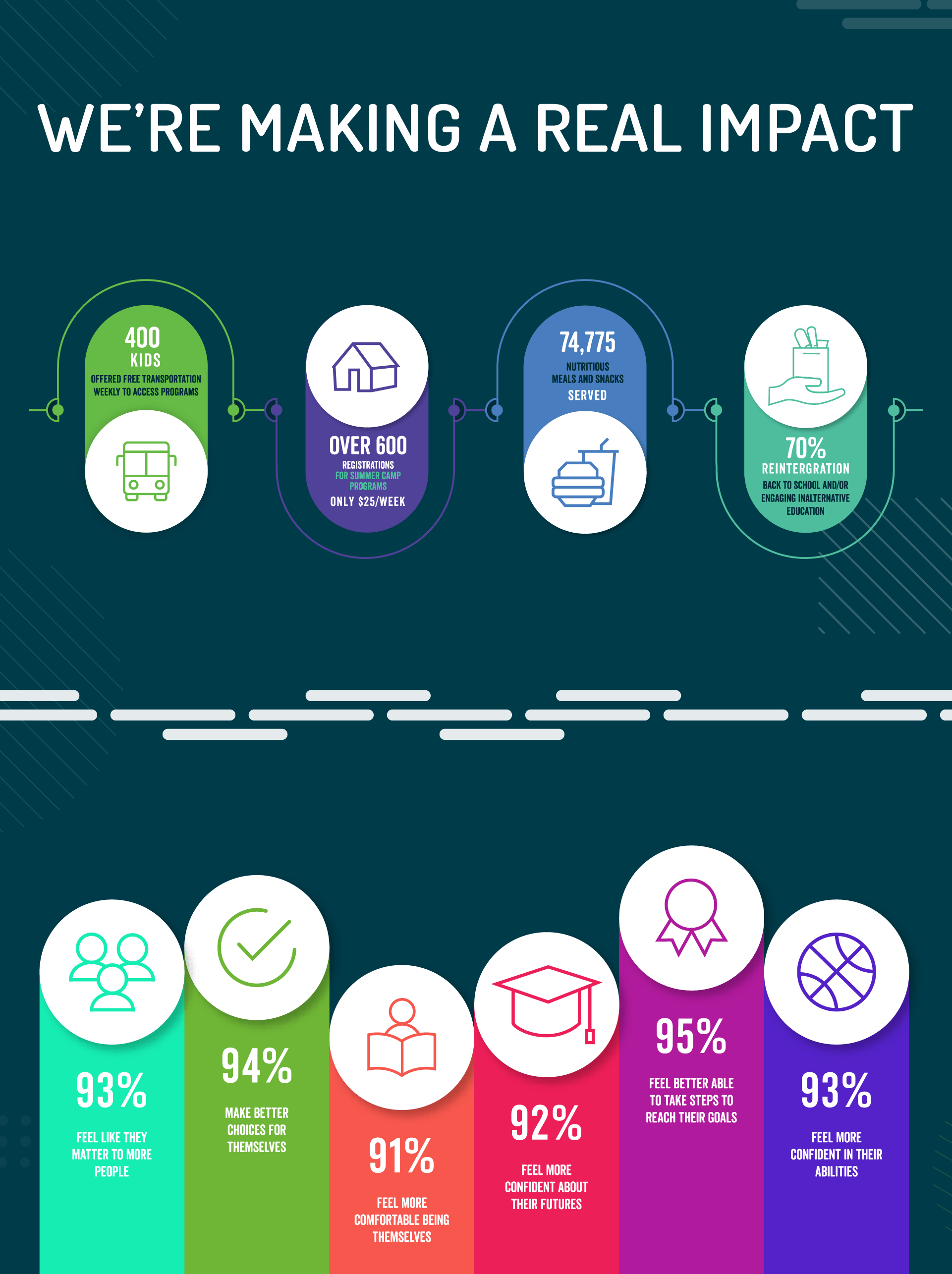 Donate
When you donate today, you're giving children new opportunities and experiences that will build their confidence and skills for tomorrow.
Register for Our Programs
Explore our programs and find the one that's perfect for your child.
Volunteer
Make a difference in the lives of young people in your community by volunteering your time or talents.
New Year – New Hope! Whenever there is a need, Monctonians step up to help get it done.
14th January 2023
With a nutritious dinner on the menu every week at 5 p.m. and over 1,000 children a year sitting down at the table, the Boys and Girls Club of Moncton in Moncton, N.B., is looking to expand its kitchen. "We have been serving food for almost six decades now," said Moncef Lakouas, the executive director of the club...
"Put HOPE on the MENU" – a campaign run by BGC Moncton to raise $300,000 for their new kitchen received strong support from the community and media friends.
28th December 2022
This is about more than a kitchen. This is about creating a space where children are welcomed to grow and thrive and where lives get changed for the better...
Little Treasures, an early learning centre offered by BGC Moncton, is celebrating a major milestone in 2022 – its 50th Anniversary.
15th December 2022
Little Treasures Centre celebrates its 50th Anniversary on December 15, 2022. Many parents, family members, children, supporters and colleagues joined the event to celebrate this special moment together and share their...
Want to learn more?
Sign up to receive more information about the Boys & Girls Club of Moncton via email and be the first to know about events, programs and more.